Announcements
Below is our archive of public news and announcements.
Gainesville Bible Study
We are seeking God and want to connect with people who are doing the same. To that end, we are holding occasional Bible meetups. Please join us as we look at the scriptures.
The current study on the book of Genesis is on Thursdays at 11 a.m. in the common area of the Wegman's at Stonewall Shops Square in Gainesville. Come learn what scriptures say about how God's plan for man existed at creation and discover the threads connecting that plan throughout the scriptures.
---
Special Classes For Young People
The Centreville church of Christ hosts regular Bible classes for young people in the congregation and any visitors who want to join us.
In addition to Bible classes on Sunday morning and Wednesday evening, the monthly devotion for teenagers is held the first Sunday evening of each month. We encourage you to join the studies whenever you can.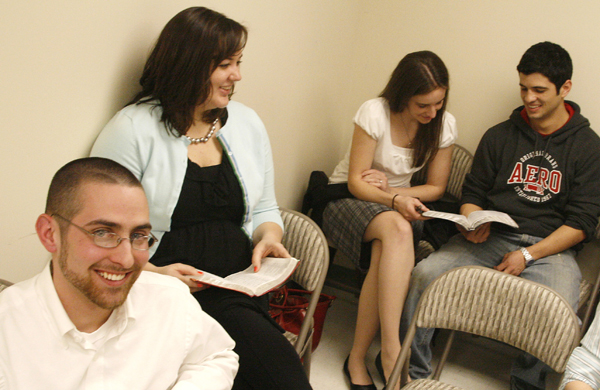 ---
Active Service At Centreville
As the church at Centreville began another year of service to God, the elders compiled a four-point list of goals for the saints to diligently pursue in 2011. The goals:
Humble-minded -- others coming first
Enthusiastic -- encouraging, inspiring your families
Glory and honor -- respect of the Father and each other
Truthful -- convicted, upholding Christ's values
The elders also drafted an overarching theme for the year -- Salvation calls for active service -- and presented four related passages for the congregation to consider throughout the year:
---